Customer Service Charter
Who We Are
Jonas Browne & Hubbard (G'da) Limited (Hubbard's) is a publicly held Limited liability company, established by local entrepreneurs in 1972.  Today, the company stocks a wide range of quality goods sourced from many countries.  These goods include lumber, hardware, appliances, furniture, food items and vehicles.
Hubbard's incorporates and promotes the concepts of superior quality and demand-driven service, both of which begin and end with the customer. This requires a well-developed functional relationship with suppliers, and is heavily reliant on well-trained and highly-motivated employees.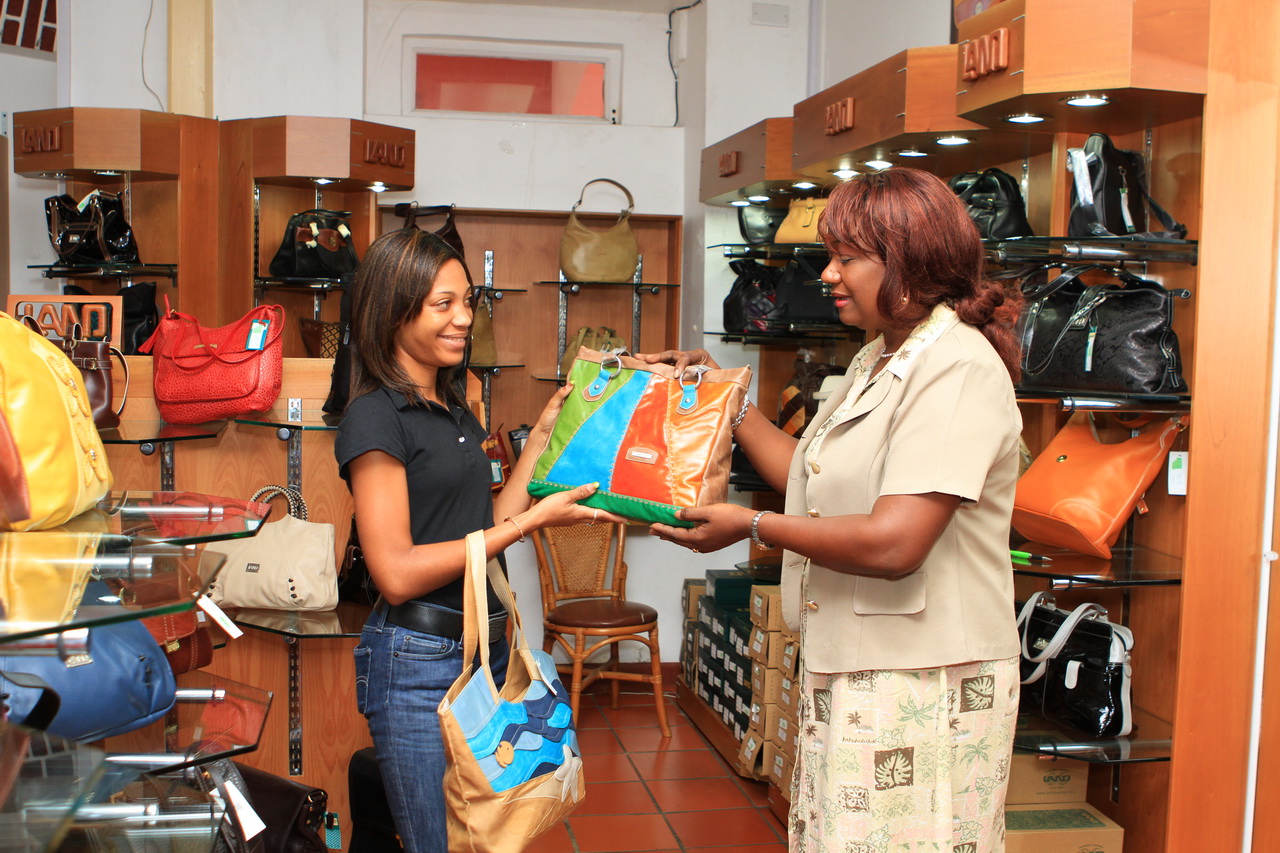 Our Customer Service Charter
This charter outlines our service commitment to you (the customer), and how you can help us to provide excellent service. Our aim is to develop lasting relationships with our customers by consistently meeting or exceeding your needs.
Corporate Statements
VISION STATEMENT
To be the market leader in the Retail and Wholesale sectors for quality service and merchandise at affordable prices.
MISSION STATEMENT
To continually provide superior customer service, by offering products which meet customers' needs, respecting the environment and supporting social development, while satisfying the interests of employees, shareholders and other stakeholders.
Tag Line
Hubbard's
       ……. quality service, affordable prices!
Values
We acknowledge our success to be the result of hard work, commitment and the loyal support of the Grenadian community without whom we would have no business. We also acknowledge the foundation laid by our predecessors.
We accept the challenge to maintain our reputation for honesty, integrity and ethical behaviour by continuing to provide quality products and services at fair prices to our customers.
Our commitment to our company's progress is demonstrated by the adoption of best practice in the areas of human resources management and corporate governance; and we will strive to provide our shareholders- the owners of the company, with a reasonable return on their investment.
Our Commitment
We are committed to respecting the rights of our customers which include:
<![if !supportLists]>§ <![endif]>The right to be treated with impartiality, dignity and respect.
<![if !supportLists]>§ <![endif]>The right to lodge a complaint.
<![if !supportLists]>§ <![endif]>The right to privacy and confidentiality.  Personal information will be protected and not be disclosed without written consent.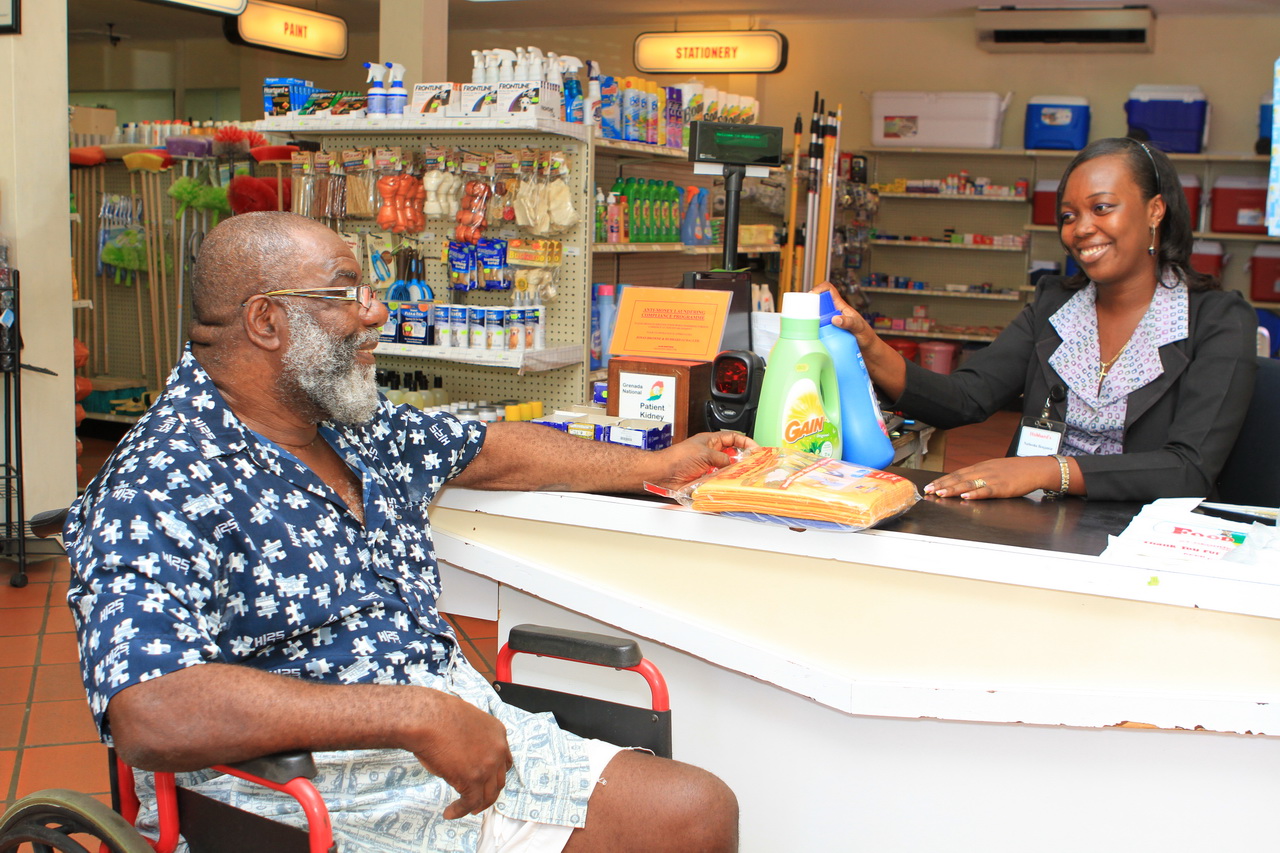 Our Service Guarantee
To fulfill our service guarantee, we are committed to having well trained and supportive staff who will be fair and reasonable in dealing with customers.
We will:
Be pleasant;

Identify ourselves when we speak;

Demonstrate product knowledge;

Show empathy;

Provide feedback;

Accommodate special needs where possible;

Seek to understand and respond to needs;

Be clear and helpful in our dealings, giving reasons for our suggestions and

 

decisions;

Refer enquiries to an appropriate source;

Give clear, accurate, timely and relevant information

;

Effectively use technology to enhance service delivery;

Support our community through donations and sponsorship

.
Our Service Standards
Service Principles

TELEPHONE:

Our telephone will be answered promptly





IN PERSON:

We will be courteous, professional and helpful.

IN OFFICES AND STORES:

We will be accessible.

SERVICE:

Quality goods and service guaranteed

Service Standards

We will respond to your call within three (3) rings.

When answering the telephone, we will provide you with our name and department.

If a transfer is necessary you will be advised to where and possibly to whom you are being transferred.

If we cannot answer your enquiry immediately, we will return your call as soon as possible.

Telephone orders will be promptly processed in order to expedite delivery

.

We will wear our employee ID to identify ourselves.

We will acknowledge you upon arrival.

We will be neatly dressed and well presented.

We will be courteous, helpful, friendly and efficient in all our dealings with you.

Our offices and stores will be clean and comfortable, have clear signage with current and relevant information.

We will provide parking space where possible.

Work orders will be prepared on the day of receipt of a customer request. Our response will be within 48 hours, unless we are unable to do so, in which case you will be advised.

We will keep you informed about new items and specials through notices.

We will display our goods with the correct VAT- inclusive prices.

Prices will be fair and competitive and will represent value for money.

We will put safety first and respect the environment.

We will provide complete and accurate product information supplied by the manufacturer.

We will offer suitable substitutes
Other commitments
We undertake to:
Be open to feedback on our performance and to suggestions for improvement, making

 

adjustments to our procedures and services where necessary;

Review the standards set out in this charter annually and make modifications where appropriate;

Continuously strive to improve or exceed our service standards;

Deliver items purchased within two working days or make contact to agree on other arrangements;

Repair or replace equipment under the terms of manufacturers'

 

warranties;

Refund the purchase price for nonperishable items returned within thirty days provided the items are in original condition and accompanied by the original bill.
You can help us by
Treating every person in the store courteously;

Providing us with changes to your personal information if you hold an account with us;

Ensuring that children in your care are properly supervised while on our premises;

Ensuring all transactions are fully completed before vacating the premises;

Providing feedback for service and product improvement;

Collecting items purchased within two (2) working days.
How to contact us
Postal address:

Jonas Browne & Hubbard (G'da) Ltd.

P.O. Box 25, St. George's

Locations:

Carenage, St. George's

Scott Street, St. George's

Grand Anse Shopping Centre, Grand Anse, St. George

Lagoon Road, St. George

Grand Anse Valley, St. George

Mt. Gay, St. George

Telephone number:

PABX 1-473-440-2087

Agency 1-473-435-0771/0772

Food Fair Grand Anse 1-473-444-2573/4573

Home Centre Grand Anse 1-473-444-3232

Building Supplies 1-473-444-1867/2175/4569

Facsimile number:

1-473-440-4008

E mail:

info@hubbards.gd